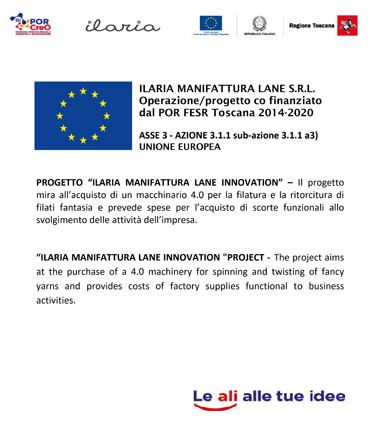 Ilaria Innovation project
The project aims at the purchase of 4.0 machinery for spinning and twisting of fancy high quality yarns and provides costs related to factory supplyes functional to business activities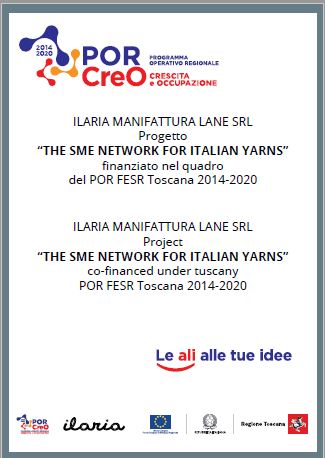 Internationalization
The project "The SME network for italian yarns" has been carried out by a network of ten companies, which shared the implementation of the following internationalization program: participation in the most important international fair in the sector - 85th (June 2019) and 86th (January 2020) ) edition of Pitti Immagine Filati. The project, coordinated by Consorzio Promozione Filati, ended in December 2020.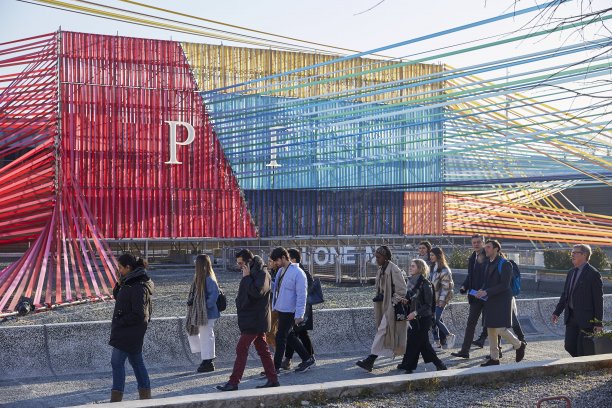 Fairs and events
ILARIA Manifattura lane participates in the most important trade fairs worldwide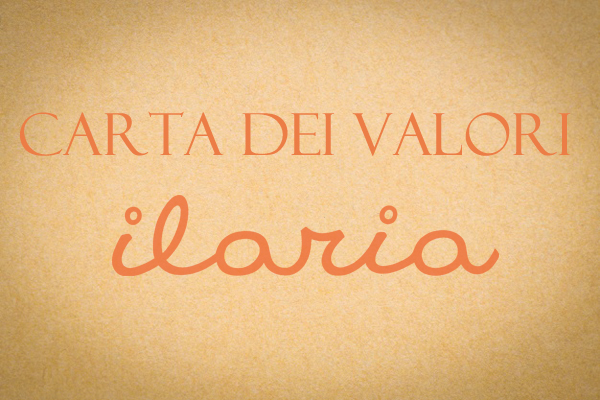 Carta dei valori
Il continuo impegno di Ilaria per la riduzione delle sostanze nocive durante il proprio ciclo produttivo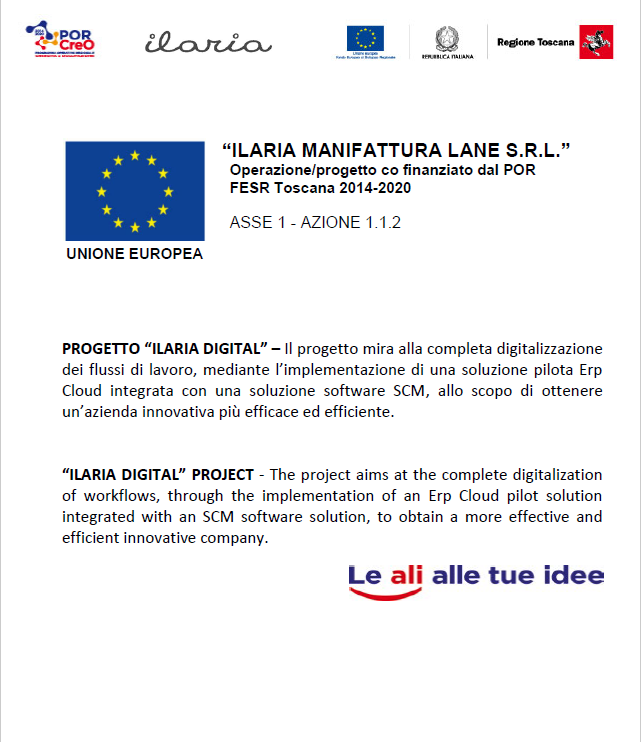 Ilaria digital project
The project aims at the complete digitalization of workflows, through the implementation of an Erp Cloud pilot solution integrated with an SCM software solution, to obtain a more effective and efficient innovative company.